Chiropractor Mark Riomondo D.C.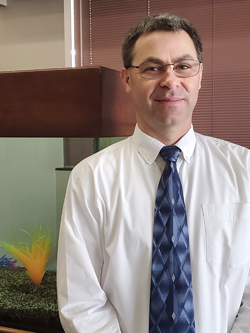 ---
Kimberly Simonsen, Chiropractic Assistant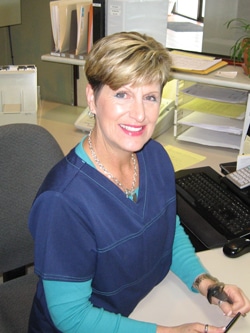 Kimberly has been working in the chiropractic field for over 15 years.  She handles all the front desk management of the West Valley clinic and is the go to person for any scheduling or billing questions.  As a regular chiropractic patient herself, Kimberly enjoys watching patients achieve wellness through chiropractic care!
---
Monica Sun Rice, Massage Therapist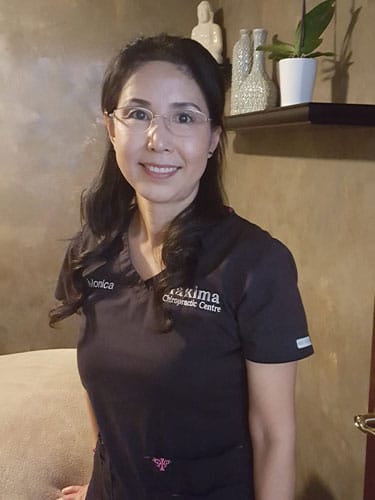 With over six years of training in China in as a Medical Clinician, Acupuncturist and Massage Therapist, Monica's background is like none other in Yakima County. With her vast knowledge of the human body, she is able to find specific points of tension and pain in her patients, and create personalized treatment.
Her techniques include; Chinese Aijiu Therapy, Tui-na, acupressure massage, cupping, Guasha, lymph draining massage, Swedish massage, integrated massage technique, cranial sacral therapy, geriatric massage, and pre-natal massage.
Monica's superior skills combined with her professionalism and caring for her patients make her massages both therapeutic and a rejuvenating.
Come find out why her patients say she is the best therapist they have ever tried!
---
Rogelio Herrera, Massage Therapist
Treating patients since 2004, Roger has over 15 years of experience with massage.
With a unique background assisting in exercise rehab, Roger has extensive knowledge of both dealing with injuries (such a sports injury or auto accident) and daily aliments (i.e. conditions related to daily work at a computer).
By using a combination of techniques including trigger point, deep tissue massage, instrument massaging and hydroculator, patients receive individualized and effective treatments.
Bilingual in both English and Spanish, Roger is able to efficiently treat a diverse group of patients. He brings a personalized and professional experience to every massage.
Monday
8am - 12pm
2pm - 6:30pm

Tuesday
2pm - 6:30pm
Wednesday
8am - 12pm
2pm - 6:30pm
Thursday
2pm - 6:30pm
Friday
8am - 12pm
2pm - 6:30pm
Saturday
Closed
Sunday
Closed
7200 West Nob Hill Boulevard #9
Yakima, WA 98908
At the Meadowbrook Mall